How big Should be your electric kiln?
How big Should be your electric kiln?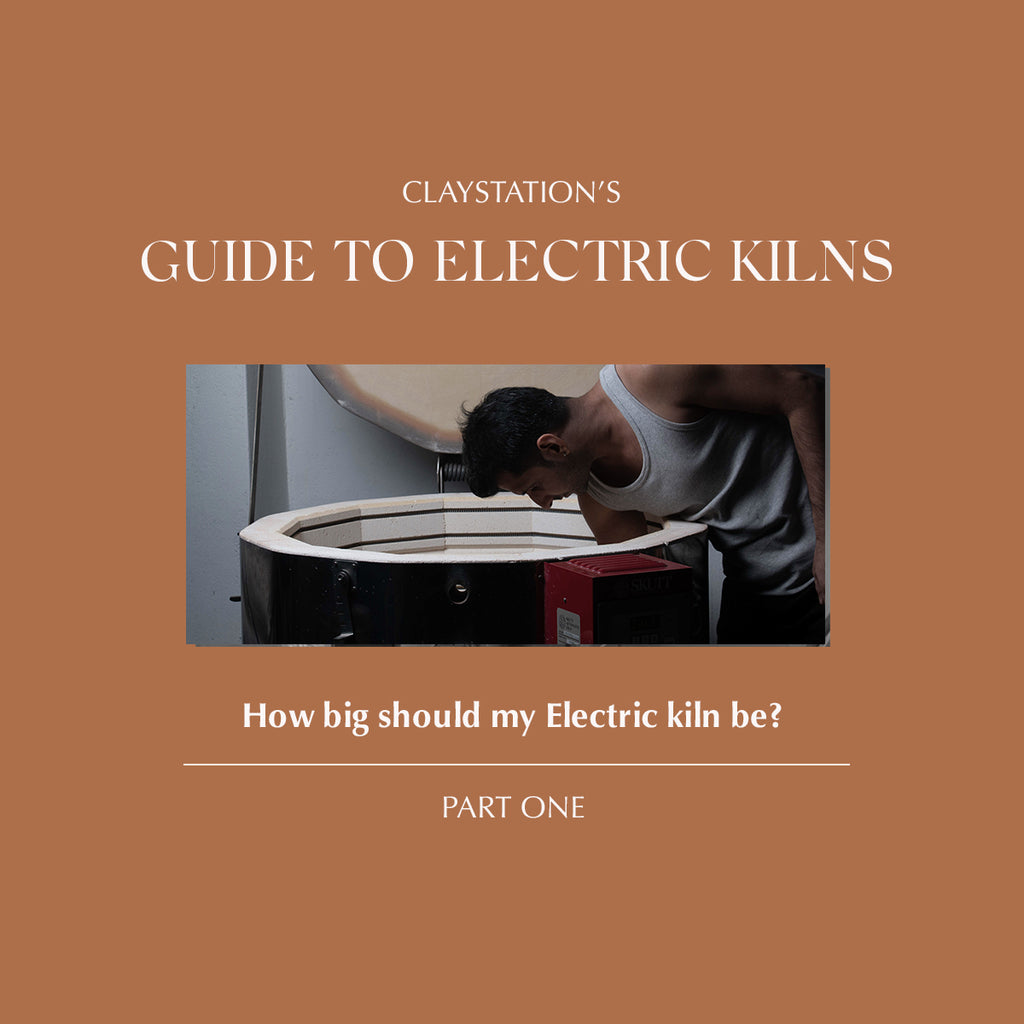 Before electric kilns became popular in India, artists were using larger gas kilns for firing. Compared to gas kilns, Electric kilns are easy to operate, does not require constant monitoring and the cost per firing is considerably low. Hence, an artist can easily operate the kiln multiple times a week and need not wait for several weeks to review the firing results. Since the firing load is smaller, artists can use a smaller electric kiln that is economical to install and operate.  For  Example
An artist firing a 27 cubic feet gas kiln once a month may consider switching to a 7 cubic feet electric kiln with once a week firing.  If the artist were to fire their pieces even more frequently, the kiln size requirement will go down further. 
Many budding artists start with smaller kiln and move on to bigger one as they establish.  The smaller kiln will double up as a test kiln while the bigger one takes care of production.
Other key benefits of small electric kilns are lower power requirements and space.
Considering the factors discussed, following are our recommendations:
The 7-sided  kilns (Example Skutt KM-714) are ideal for firing a small number of items and is suggested for beginning ceramic artists working from home. 
The 8-sided kilns (Example Skutt KM-818, KM-822) are the most popular hobby size and perfect for those who are interested in creating tableware and decorative ware, but not in large numbers (also ideal for firing tall sculptures)
The 10-sided kiln (Example Skutt KM-1018, KM-1022, KM- 1027) are very popular among studio potters and small production artists.
The 12-sided and 16-sided kilns are best for large production use. Consider these models, If you are an established artist firing large volumes at least a couple of times a week.